Bitkom Quantum Summit 2021
The expectations are gigantic, the stakes are high: quantum physics is reaching the reality of life. When quantum technologies come into use, the possibilities are hardly foreseeable yet, so enormous is the potential. The question is: When and how will quantum technologies come into use? The Fraunhofer-Gesellschaft is on the trail of the answers in countless projects and initiatives. In May 2021, the industry association Bitkom will host the first Quantum Summit. And, of course, Fraunhofer will be there.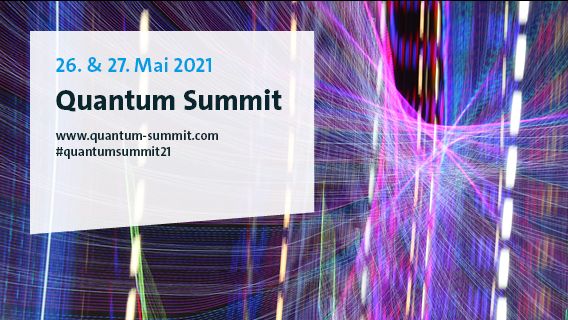 The industry association Bitkom is hosting the first "Quantum Summit" on May 26 and 27, 2021. There, important players from the provider and user side, with researchers, startups, politics and administration as well as international guests will exchange ideas. The Summit will provide an overview and introduction to quantum technologies and show how today's decisions - political, economic and technological - are shaping the future in Europe and the world.
The Fraunhofer-Gesellschaft is participating as a premium partner of the event. 13 speakers from seven institutes, the Fraunhofer Academy and the Fraunhofer headquarters will be enriching the program with presentations, in discussion rounds and workshops.
The Bitkom Quantum Summit 2021 will take place virtually on May 25 and 26, 2021. Participation is free of charge. You can register at this link: www.quantum-summit.com/tickets